Use the word of the day,

or one of the related word(s)

, as you prefer.
Post your sentences in Spanish and English, then vote for the ones you like. The best answer will be chosen

tomorrow

.
Any help with corrections both in English and in Spanish, are highly appreciated!
Please ask any grammar questions or anything you don't understand about the corrections on the

vocabulary and grammar

category!
Mi propuesta:
¿Por qué tiene un paraguas la mujer aunque no llueve?
Why does the woman have an umbrella even though it's not raining?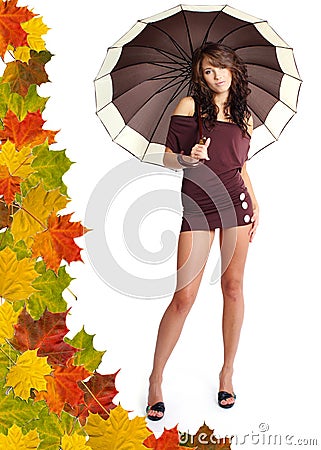 Is this a riddle? To keep the falling leaves from becoming entangled in her hair.
qfreed